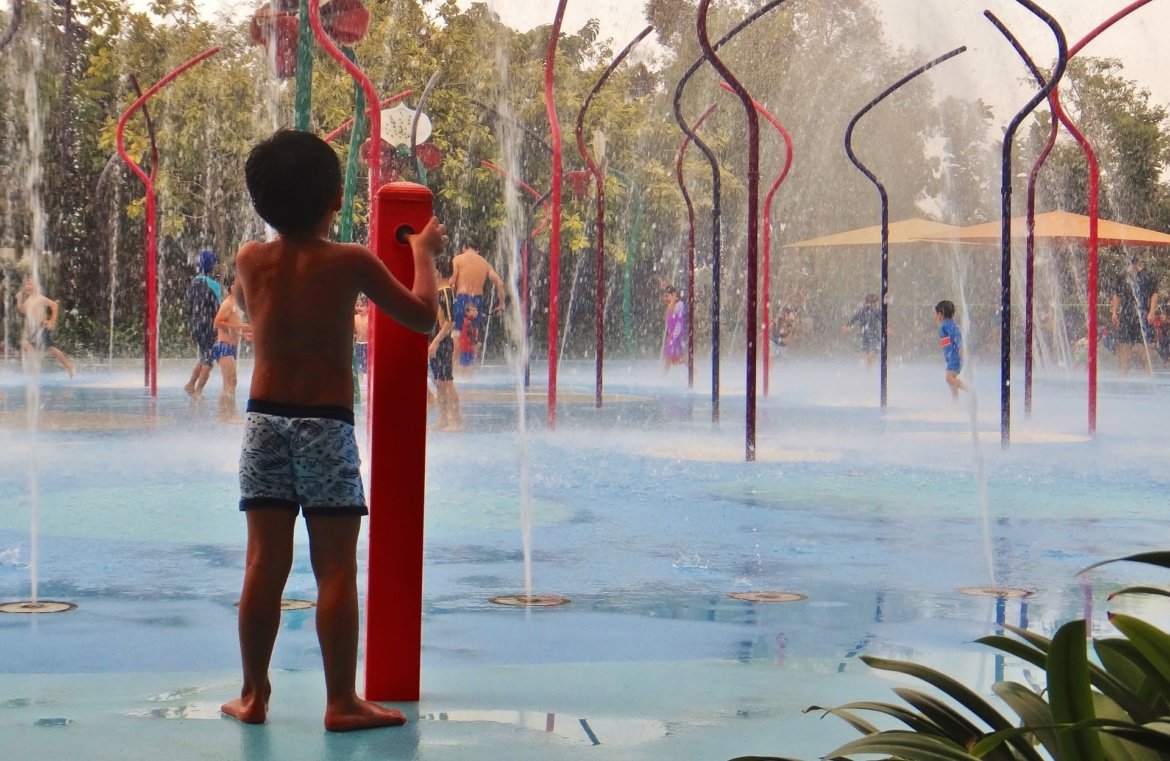 Schools are starting back up and the leaves on the trees are starting to gently turn to the lush colors of autumn. Fall will officially begin in one month which means you have a little bit of time left to get the most out of every minute of summer.  We are all about memory making, and these are our top five, can't miss activities that if you haven't done yet, you should go out and do them before the temperatures start to drop! You will be making memories with your kids, and most of these activities are low-cost or no cost, which makes it easy on the wallet.
Splash Pads: All kids love splash pads, even babies. It's a great chance to cool off without the worry of keeping an eye on multiple children in a pool.  Make sure to visit one near you before they get shut off for the season, which usually happens around Labor Day! Better yet, make it a date and meet up with a friend, pack a lunch and make it a half day trip. The kids will love having a playmate and you will love having some company.
Local Parks: Make a list of all the parks in your area that you haven't visited yet this summer and hit a new one every couple of days. Pick a new favorite and come back with a few friends and a picnic lunch or dinner! Let the kids roam and play with their friends on the equipment, play some ball or frisbee on the grass, while you sit and re-connect with friends. It is a total win-win.
Zoos: This is a must do if you haven't been yet! It's such a fun way to learn about animals while keeping the kids entertained! Keep in mind that many zoos begin to shorten the hours that they are open during colder months, so summer might be your last chance to make a full day of it!
Fruit Picking: This is a fun one, especially for the fruit lovers in your family! Find a local berry farm, apple farm and take everyone out for a fun day of picking fresh fruit. The older ones will have fun finding the perfect fruit and the younger ones will enjoy all the free samples! Now is a wonderful time for blueberries, nectarines and of course, apples!
Backyard fun: Summer got you drained and don't feel like leaving the house? Never underestimate the "end of summer" fun kids can have in their own backyard. Throw a themed party, put out a kiddie pool and invite over some of the neighborhood kids. My kids can spend hours playing with thing like bubbles, sidewalk chalk, kites and water guns. 
What have we forgotten? What are your must do activities you still want to do? Let us know by leaving a comment!